Versus was created to support iterative creative development, making it an ideal tool for brands who want to test, learn, refine, and repeat until they've created an optimally effective design.
Unlike "quick and dirty" research, Versus is backed by years of validated development. It offers quantitative metrics that are more predictive than "gold-standard" testing and high-quality qualitative feedback to support inspired, evidence-based refinements.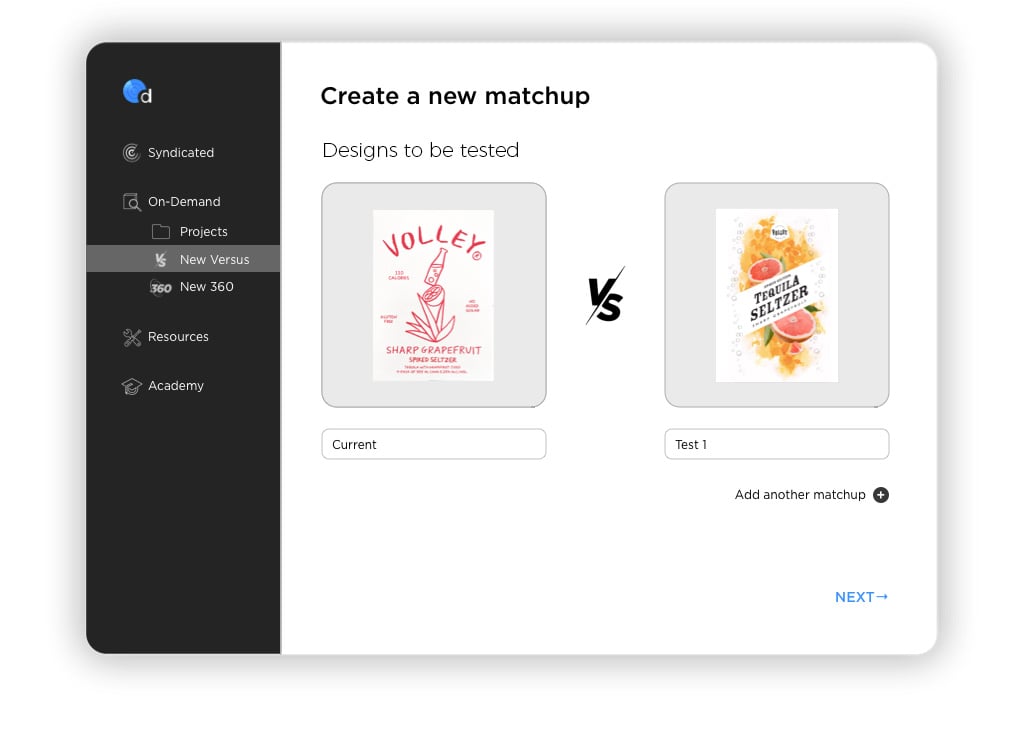 Fast, hassle-free setup
Getting rapid, reliable feedback on a wide range of design concepts has never been easier. Simply provide the visual assets for each Versus match-up—your brand's current design vs. a test design, or a key competitor's current design vs. a test design—and specify your target audience.
Can't wait to share this sample Redesign Response Report with you.
There's a whole lotta data and some secret sauce in this report, so let us know you're interested and we'll get in touch to share it personally.
Predictive quantitative results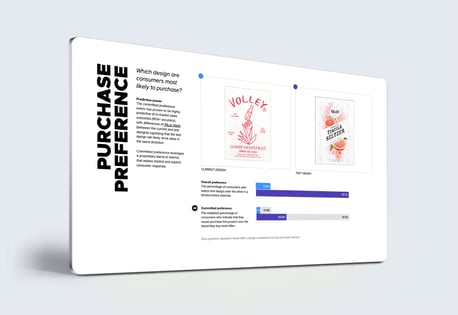 Using our empirically-validated quantitative metrics, Versus lets you know which test design is most likely to drive brand growth. Each matchup is tested among more than 200 category consumers.
Actionable qualitative feedback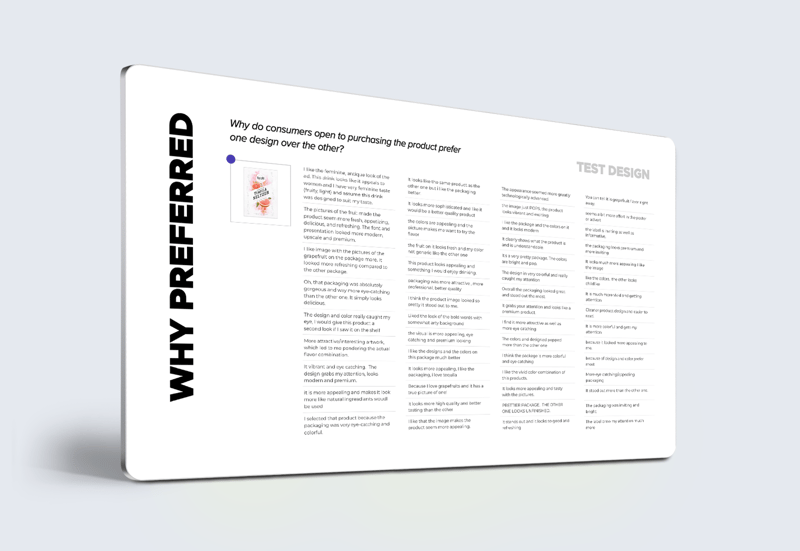 Consumers provide rich qualitative feedback about why they chose one design over another, highlighting refinement opportunities for improved communication and creative execution.