It's that time of year: flowers bloom, birds sing, temperatures rise—and we declare the grand prize winner of the third-annual Designalytics Effectiveness Awards in partnership with Dieline.
This award program was created to spotlight the pivotal role of design in driving brand growth. Unlike traditional design competitions, the judging process for these awards is entirely data-driven; it's based on sales performance in the marketplace, as well as rigorous quantitative consumer testing. This year, we evaluated many redesigns across consumer-packaged-goods (CPG) categories—from men's deodorant to super-premium wines—on these dimensions, and selected those that really stood out from the pack.
This year's grand prize goes to GoodPop, a challenger brand on a mission to produce delicious frozen treats made with clean, natural ingredients. Created by Interact, GoodPop's new design features delectable product and flavor imagery, an updated (and up-sized) logo, and more attention-grabbing claims about the bars' various virtues, rendered in playful, handwritten typefaces.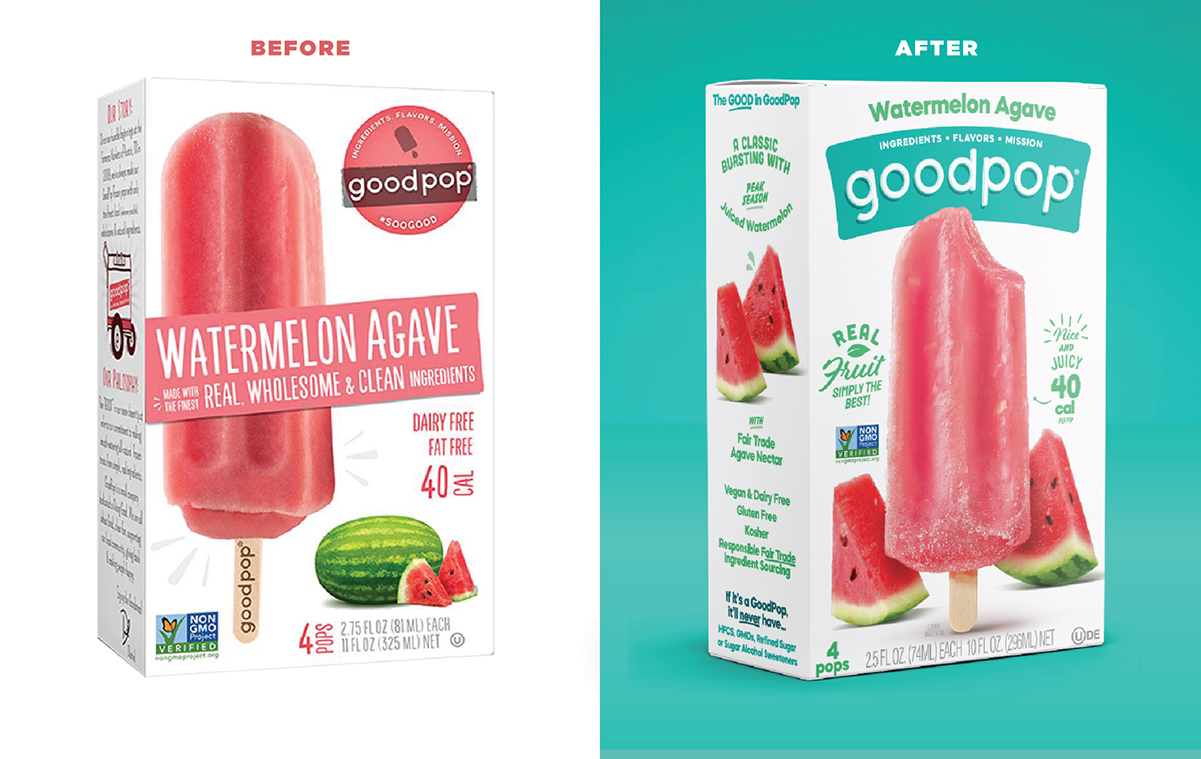 "We're honored to receive this award, but even more excited for our incredible mission-led client GoodPop. We all want to see companies like them win—we want to see the entrepreneur challenge their category and find huge success while doing good. Our goal with every project is to fuel our clients' businesses by helping them differentiate, better tell their story, and connect with consumers through the power of design. We're ecstatic our work has made a true difference. Now we just wonder if we need to rename the brand from GoodPops to GreatPops," said Fred Hart, partner and creative director at Interact.
In the year following the new design's launch, GoodPop's sales grew 40% compared to the prior year. A quantitative consumer evaluation affirmed that consumers are sweet on the new design: 73% of category buyers preferred the new design for purchase to the prior design. (Across CPG categories, only 34% of redesigns improve upon the previous design at all, much less by such a wide margin.)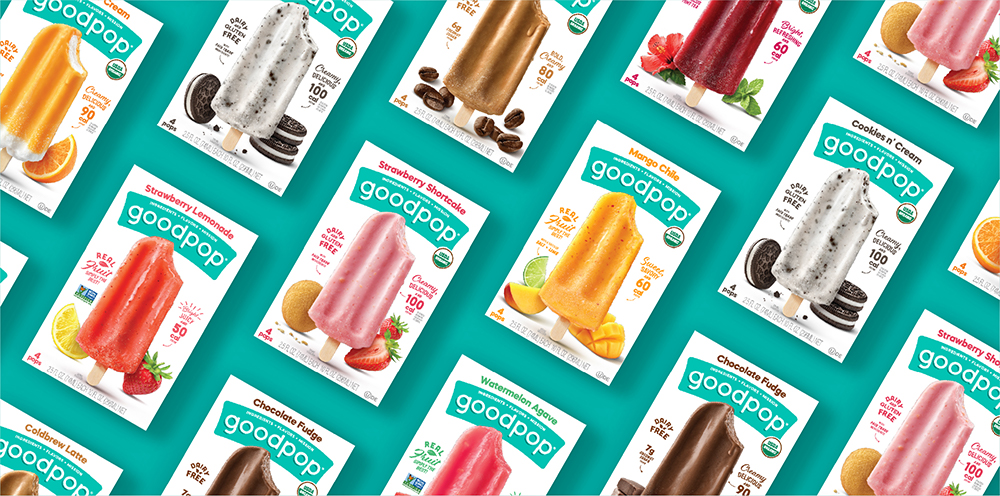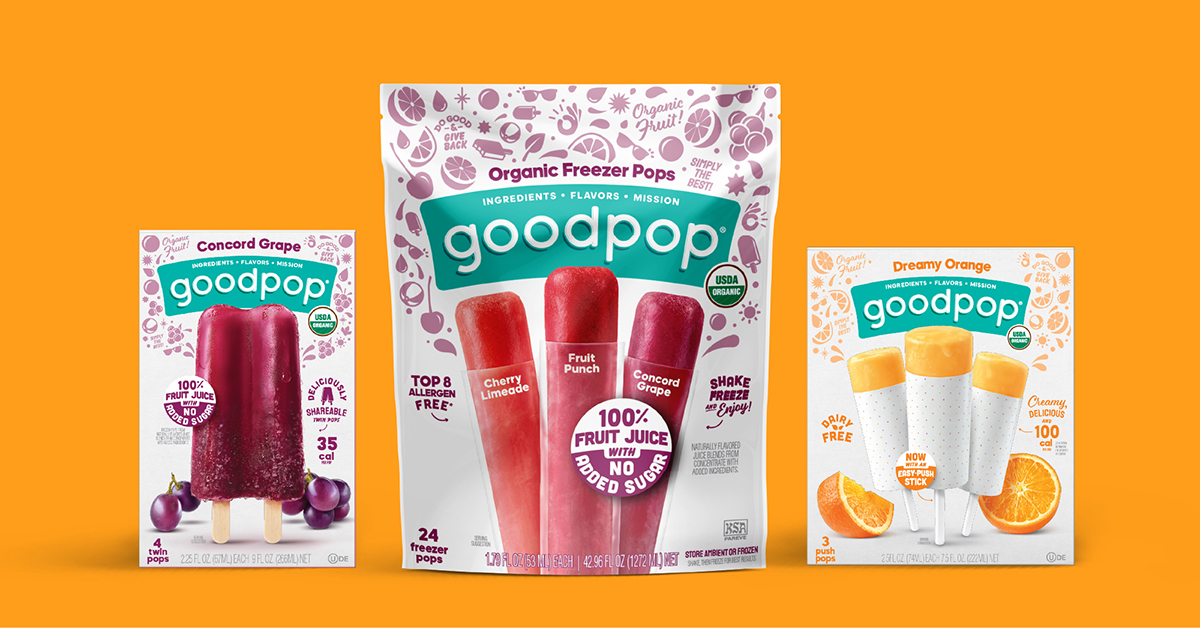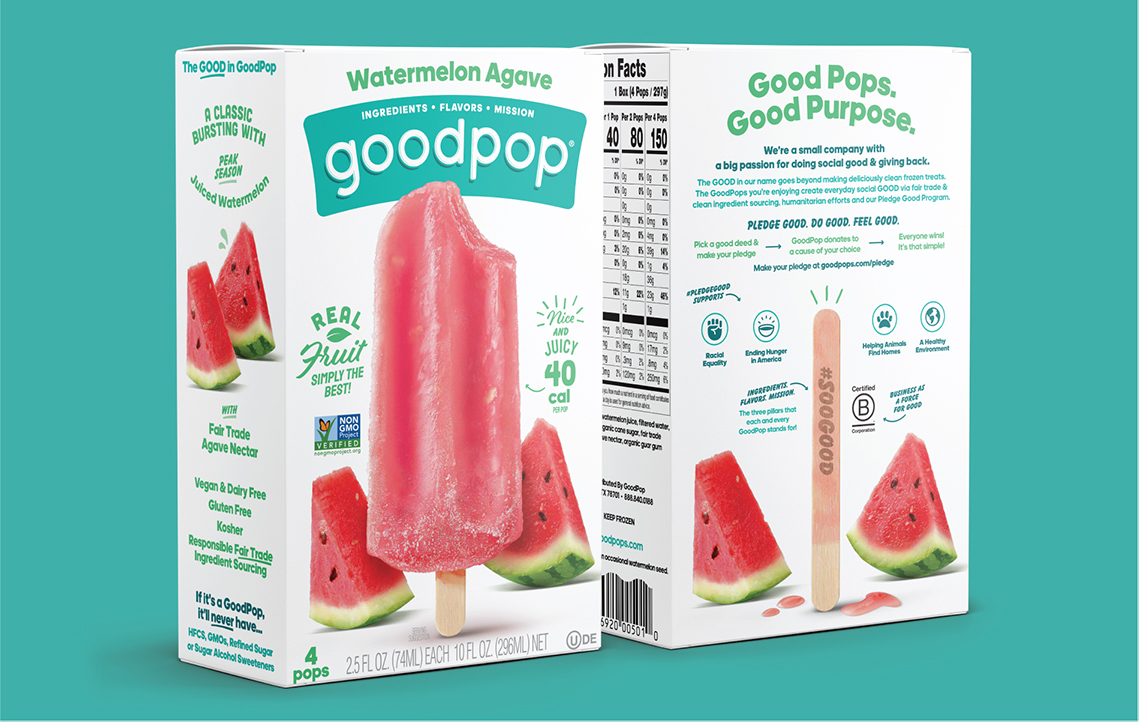 "Designalytics evaluates thousands of package designs every year, and this is what we've learned: Design is a powerful driver of brand growth—that's an incontrovertible fact. One such example is GoodPop, whose redesign bolstered the sales performance of this relative newcomer in a highly competitive category. Any brand, whether a long-standing leader or a scrappy challenger, who recognizes the business value of design—and designs for growth—has a serious competitive edge," said Steve Lamoureux, CEO and founder of Designalytics.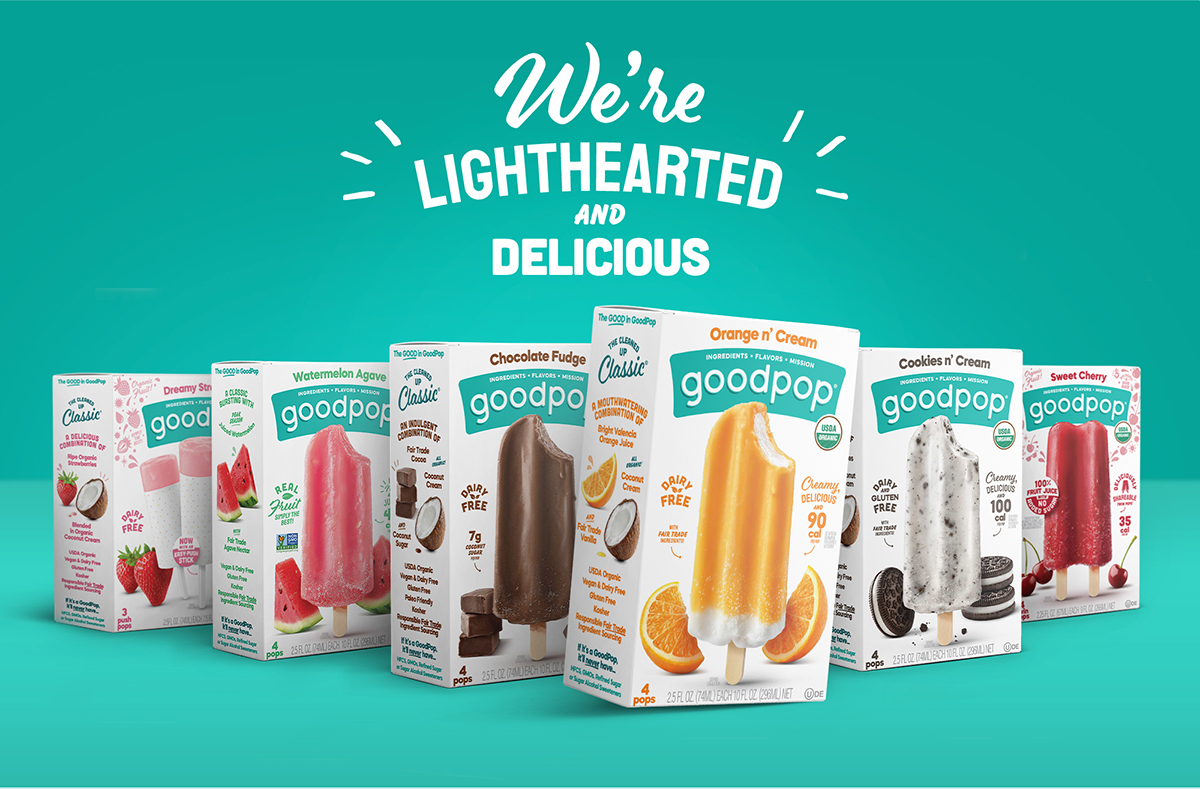 "Our goal was to create a new look and feel that embodies our mission and dedication to doing good, giving back and making people happy, and with Interact we were able to hit the mark," said Clara McBrayer, director of marketing at GoodPop. "Our new branding calls attention to GoodPop's mission to 'Pledge Good. Do Good. Feel Good,' and the back of the box is dedicated to our Pledge Good Foundation with a call-to-action for how customers can take part by making a pledge to do a good deed at http://goodpop.com/pledge. On the front of the box, the new logo is an updated banner with a designated brand color, Good Day Teal, which evokes a feeling of joy and showcases our mouthwatering pops. You'll see this same logo and color scheme across all our products, packaging and website, which has helped us immensely in creating brand recognition as we grow into new markets," she added.
Stay tuned for the reveal of

all

2022 Designalytics Effectiveness Award winners in the coming weeks. In the meantime, check out the remarkable stories of last year's winners.