The tournament is over. There is only one contestant left, basking in its shining moment…
That's right - Design Madness 2022 is in the books!
(Oh, did you think we were talking about some other tournament?)
Given the bracket-mania sweeping the nation at this time of year, we decided to indulge in a little madness of our own. We pitted 16 recent, winning consumer packaged goods (CPG) redesigns in a tourney showdown.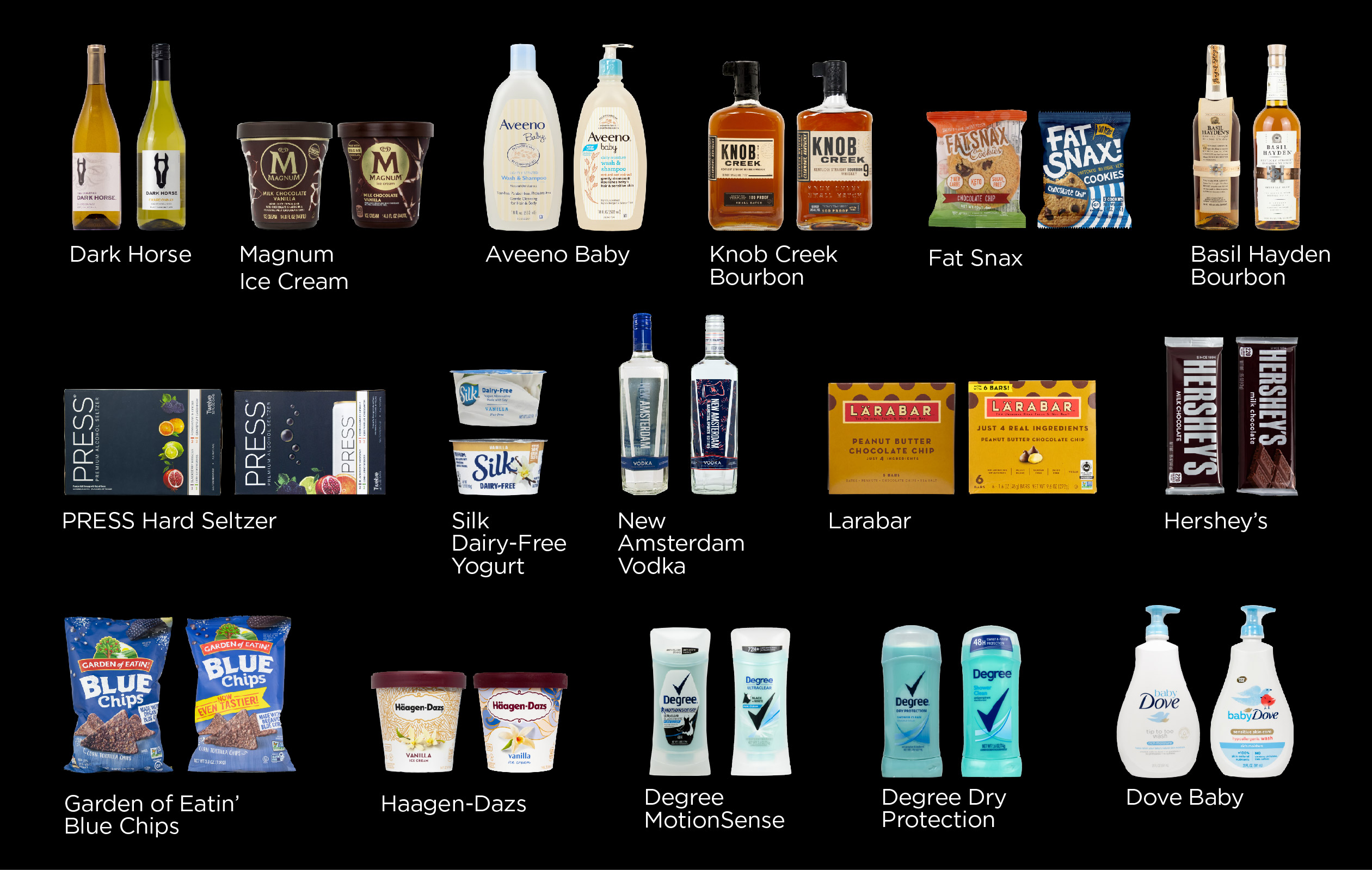 Two by two, the redesigns were matched against each other. The key question was: Which of the new designs improved the most over the corresponding old design in consumer purchase preference? Whichever design improved more moved on to the next round.
The 16 contestants were a veritable who's-who of brands, ranging from the bourbon and baby bath care categories to deodorants and desserts. As the first round came to an end, eight brands (the Great Eight) were left standing:
Silk Dairy-Free Yogurt

Baby Dove

Magnum Ice Cream

Dark Horse Wine

Larabar

Aveeno Baby

Haagen Dazs

Degree Dry Protection Deodorant
The field of competitors was winnowed down, meaning the next round was even tougher, with only the best advancing to the Fabulous Four:
Baby Dove

Magnum Ice Cream

Aveeno Baby

Degree Dry Protection Deodorant
As the cream rises to the top, so does the tension level. Who would move on among these stellar redesigns? As it turned out, ohhhh, baby—what a final we had.
It was a baby-bath-care battle for the ages: Dove vs. Aveeno. Both outstanding redesigns, but only one would be left standing. And it was (drum roll)....
Aveeno Baby!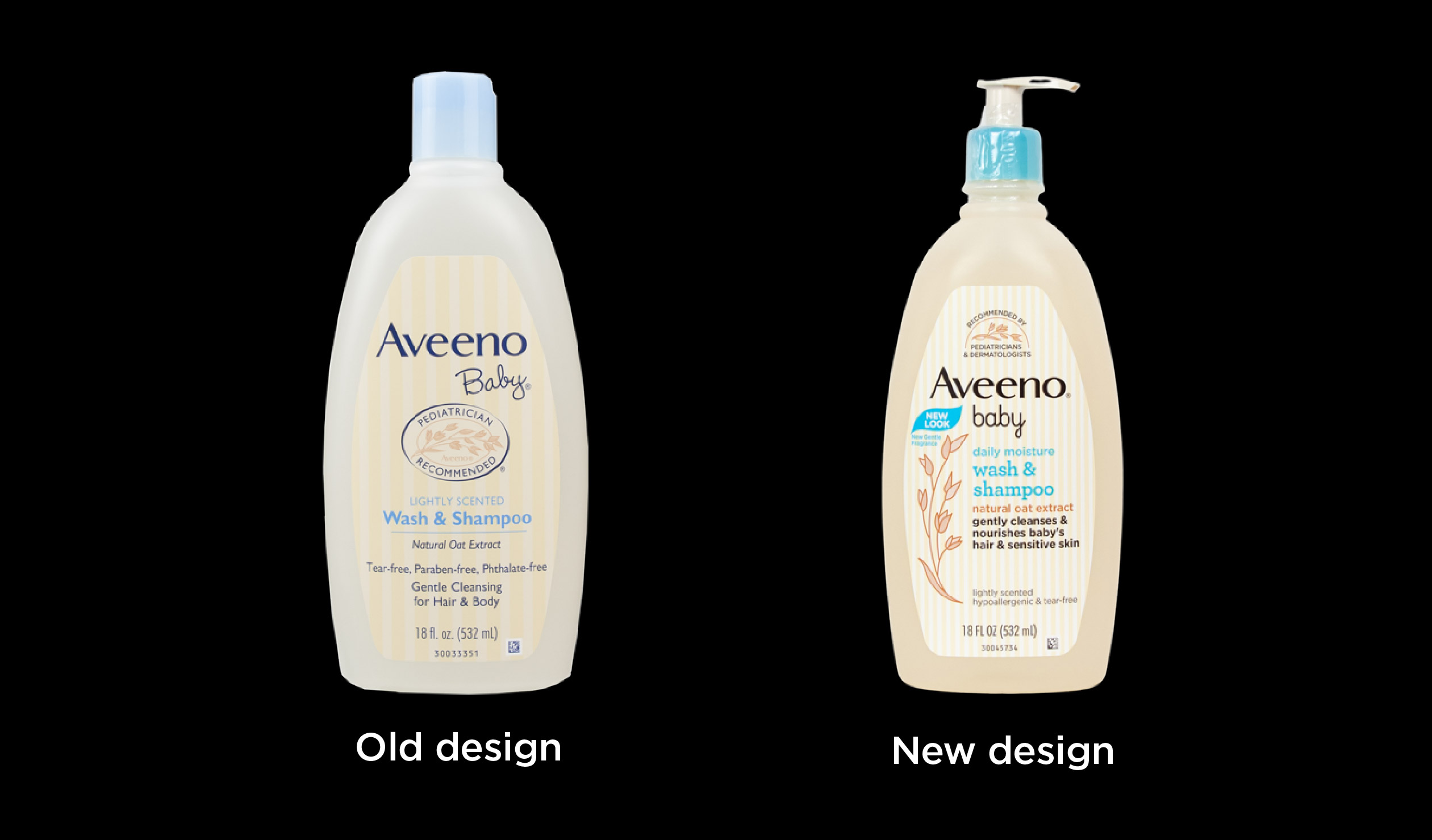 This was the equivalent of a three-pointer at the buzzer… It was very close, but Aveeno Baby edged out Baby Dove in purchase preference improvement. What a final!
Congrats to Aveeno Baby… Design Madness Champions, 2022.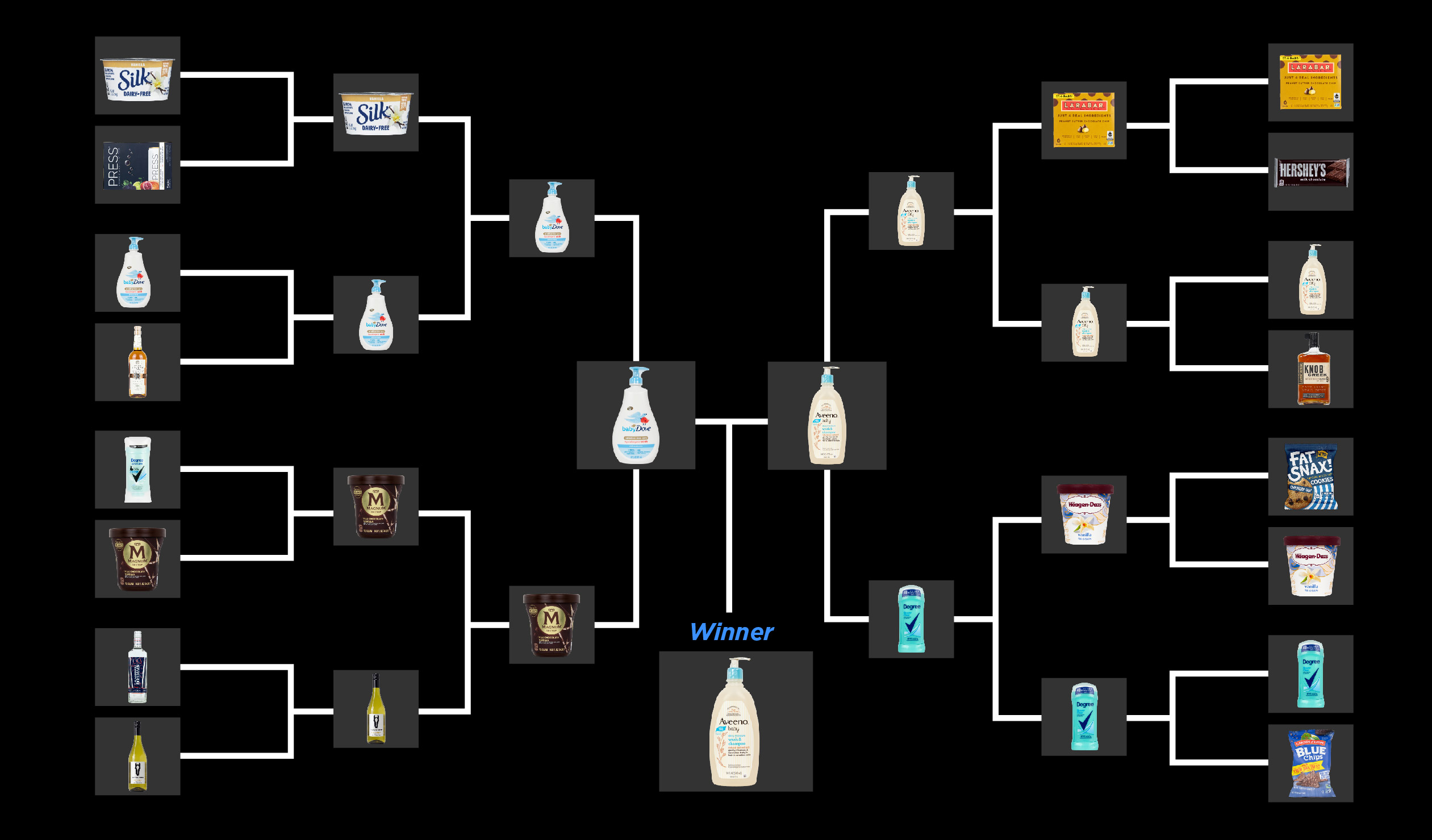 All of the participants deserve praise, though, because creating a winning redesign is not the norm. In fact, almost half of all redesigns either fail to create a sales impact or, worse, actually hurt the bottom line.
The high performers in CPG have figured out that the old paradigm of package design was wildly misguided, and that design can have a significant impact on business outcomes. The focus on this forgotten member of the marketing mix is paying dividends.
Want to learn how to develop higher-performing designs?
We've compiled a list of best-practice resources supported by data and illustrative brand examples:
Designalytics Academy. This is our complete guide to design-driven brand growth, covering everything from big-picture topics like design process reinvention to tactical tips for creative brief development. Subscribe by email,

and you'll receive one easy-to-digest article each week.
16 Data-Driven Ways to Win With Design. This eBook utilizes specific brand examples—and plenty of data—to highlight strategies for improving in specific design performance areas. Are there creative principles that tend to make products pop on shelf? What do brands who excel on measures of communication do differently?

We'll tell you.

How Syndicated Data Enables Better Design Performance. Most brands wait until the very end of the creative process to conduct quantitative research on their prospective redesigns—but what happens if you start the process with robust insights about your current design and those of key competitors?

Explore the possibilities.
Which Package Design Metrics are Most Predictive of Success in Market? Most prospective designs don't score top marks on every single metric, so teams need to make tough decisions about which to prioritize. Is effective communication more important than overall likability? Does it matter if a redesigned package is more difficult for consumers to find amidst competitors? We crunched the data, and

these are the metrics that matter most

when it comes to driving sales.